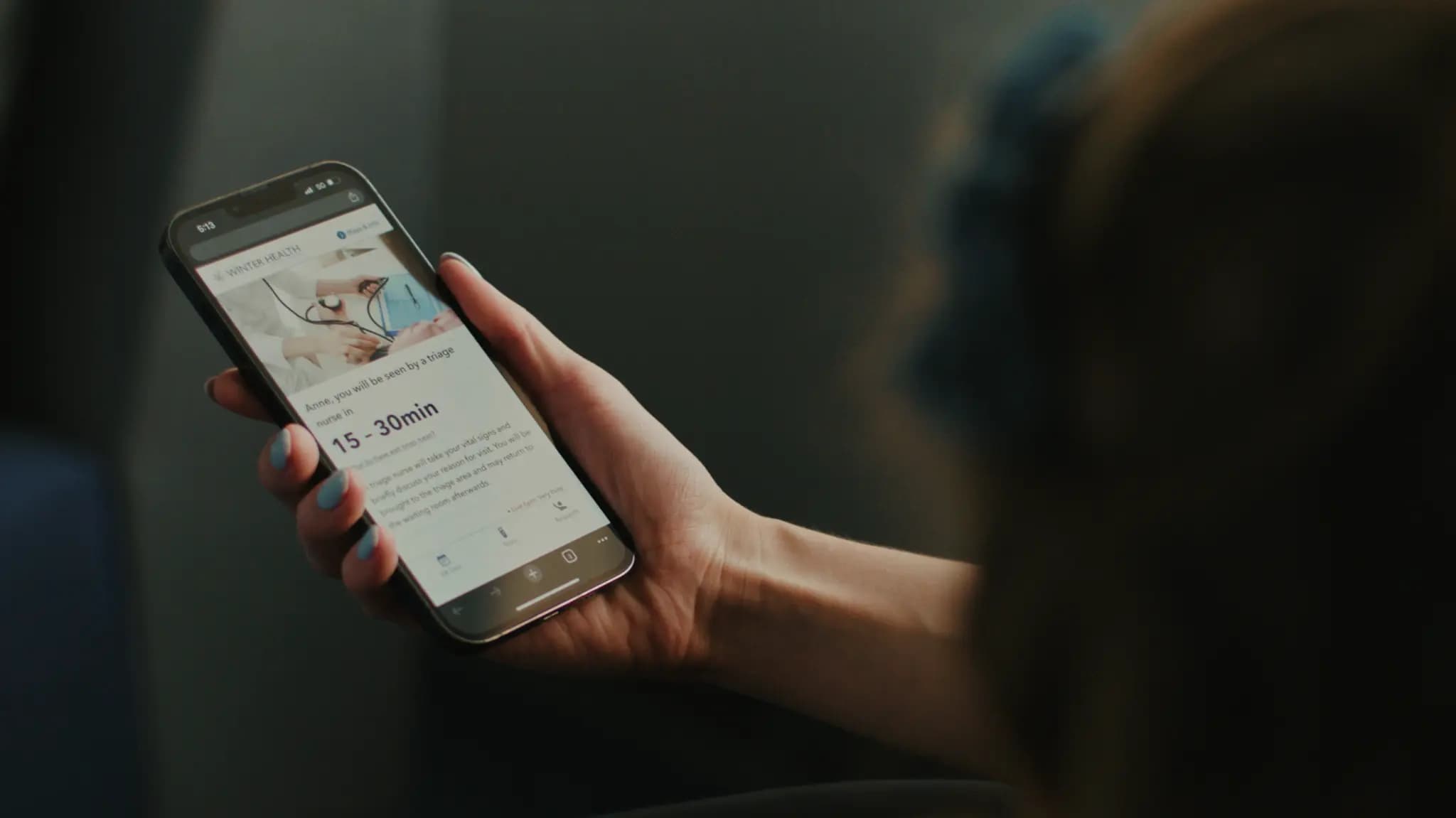 The most vital points in care, made easier.
Keep patients more informed and engaged in the emergency department, hospital, and beyond.
Vital's AI-powered patient experience solutions give patients control, clarity, and predictability when they need it most.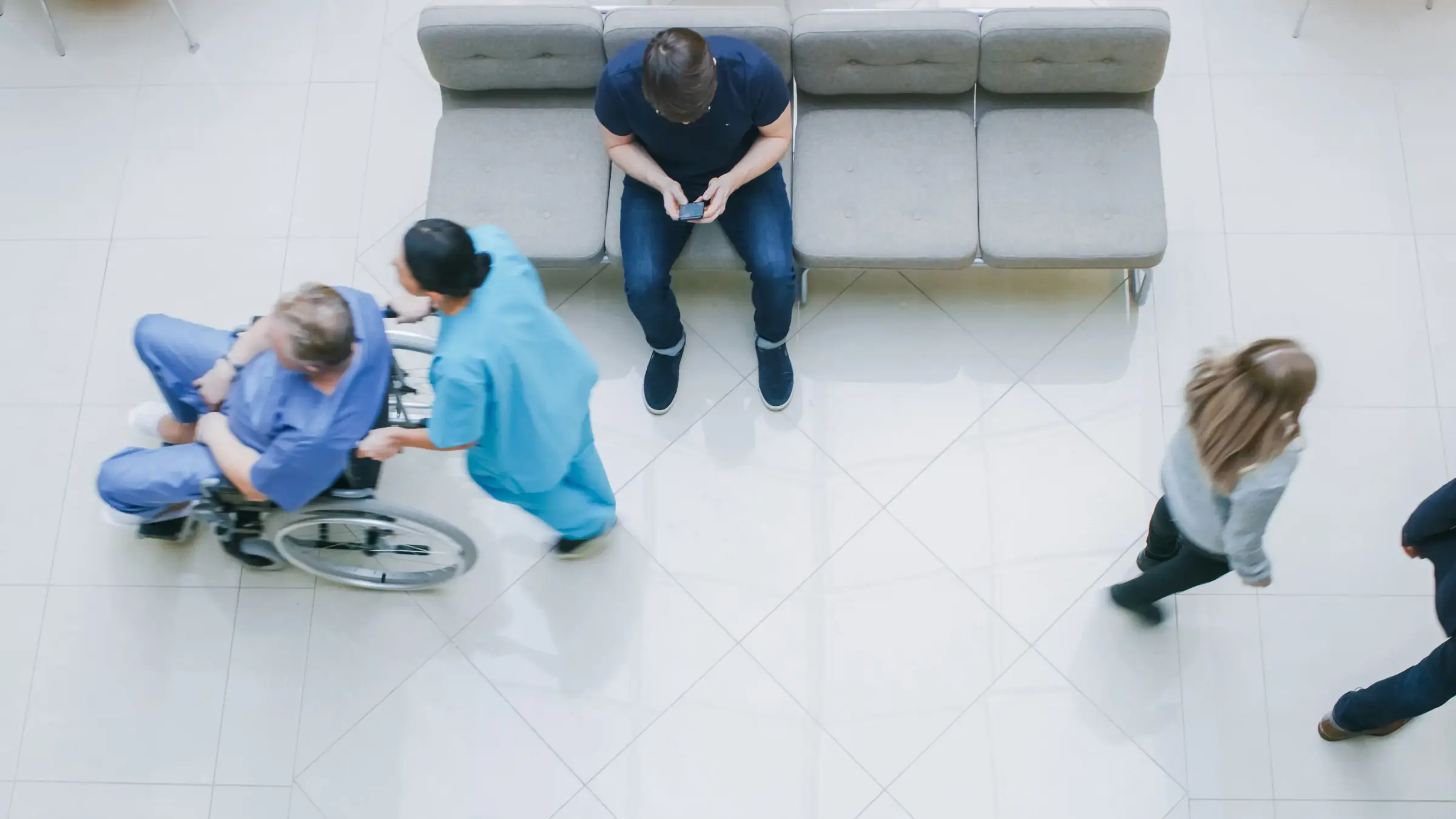 Over 1,000,000 patients, caregivers, and health consumers rely on Vital to

s

et better expectations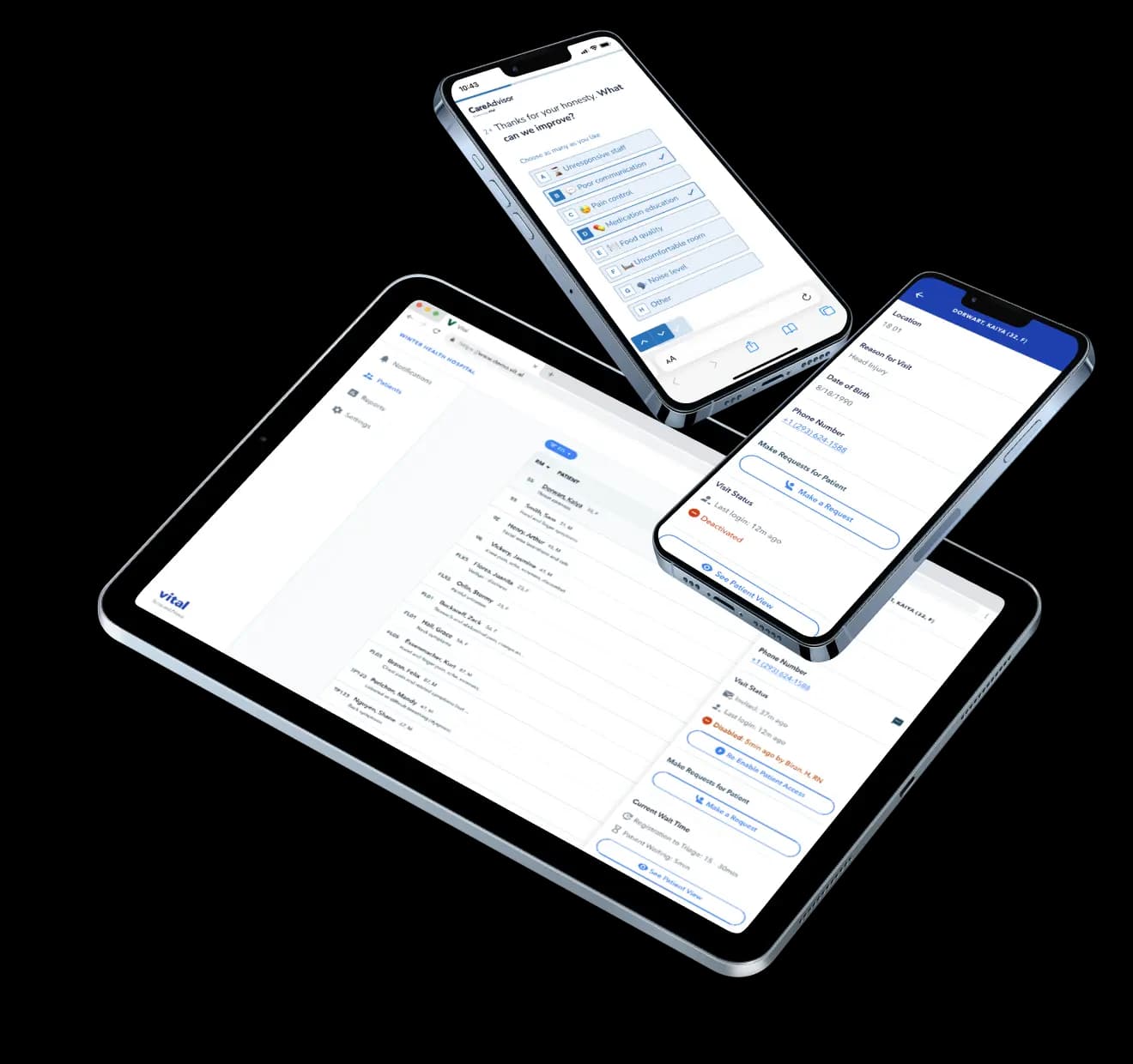 The missing experience layer for your EHR.
Built for hospital emergency departments and inpatient stays, Vital's AI-powered technology transforms your EHR data into personalized digital interfaces for patients and staff. Activate AI-powered patient education, plain-language test results, real-time surveys, service requests, follow-up scheduling, predicted wait times, and much more - all from one place.
Exponential adoption starts with true user-centered design.
Vital solutions are designed to be hyper-intuitive and easy to navigate - resulting in extremely high utilization by your patients, their families, and hospital staff.
"

This type of real time connectivity and engagement really changes how we conceive of patient experience in our hospitals and has the potential to have a meaningful impact on patient care and outcomes."
Christine Brocato
System Vice President, Strategic Innovation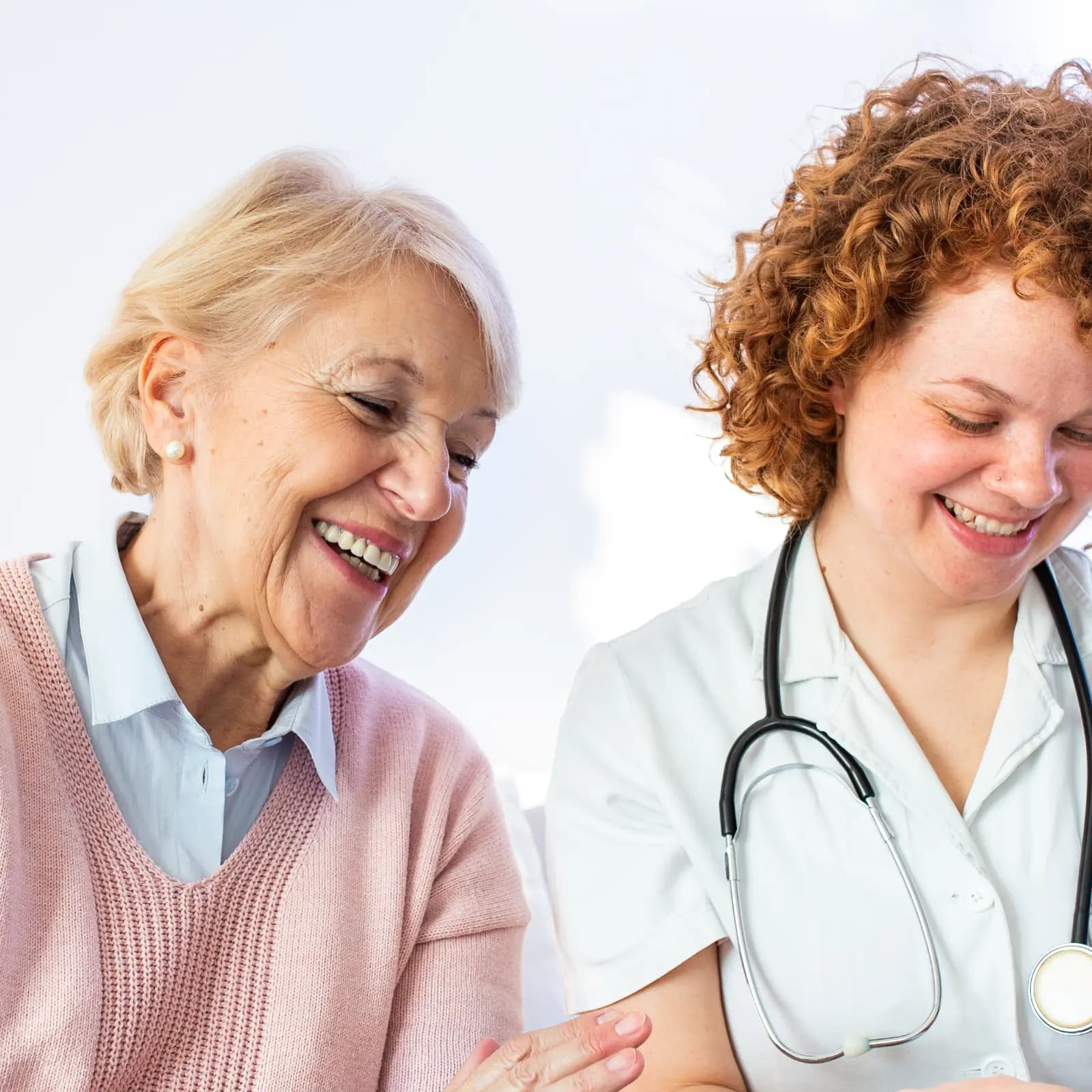 Control, clarity and predictability across the most vital points in care.
ERAdvisor
For the Emergency Department
CareAdvisor
For Inpatient Stays
AccessAdvisor
For Follow-up Care
CareAssist
For Care Teams
Medical jargon has met its match.
Vital solutions use the power of generative AI to close the gap between clinical documentation and a patient's comprehension. Healthcare's first doctor-to-patient translator engine transforms complex clinical notes, imaging results, labs, and more to a 5th-grade reading level, instantly.
Try It Now
Billions of data points, one simple interface.
We specialize in leveraging mountains of data to power simple, engaging interfaces through medically safe, advanced AI models and LLMs. The result is a highly-personalized, highly-relevant total care experience thats set the standard at leading hospitals and health systems.
Integrated anywhere, secure everywhere.
Easy integration with any EHR
Lite and full versions are integration-ready for any EHR with FHIR, HL7, or ADT feeds.
Private, safe, secure
Vital keeps privacy and security at the forefront with active HITRUST and SOC2 certifications and a culture of HIPAA compliance.
"

There is so much anxiety and complexity in health care. Our goal is to deliver the most personalized, clear, calm and beautiful interaction with your health data and care team possible through software."
Aaron Patzer
Founder and CEO of Vital
Inventor of Mint.com
Former Innovation Officer for Intuit
Our Commitment to Innovation
Our spirit of innovation runs deep. With a team of experts from within and outside healthcare, we dedicate significant resources to the research and development of technology that makes care easier for millions of people.
Let's get in touch
Contact us today to make every vital point in care easier.
Join the team
We're on a mission to make healthcare more intuitive and intelligent for clinicians, patients, and families.
Explore Roles
Our Investors