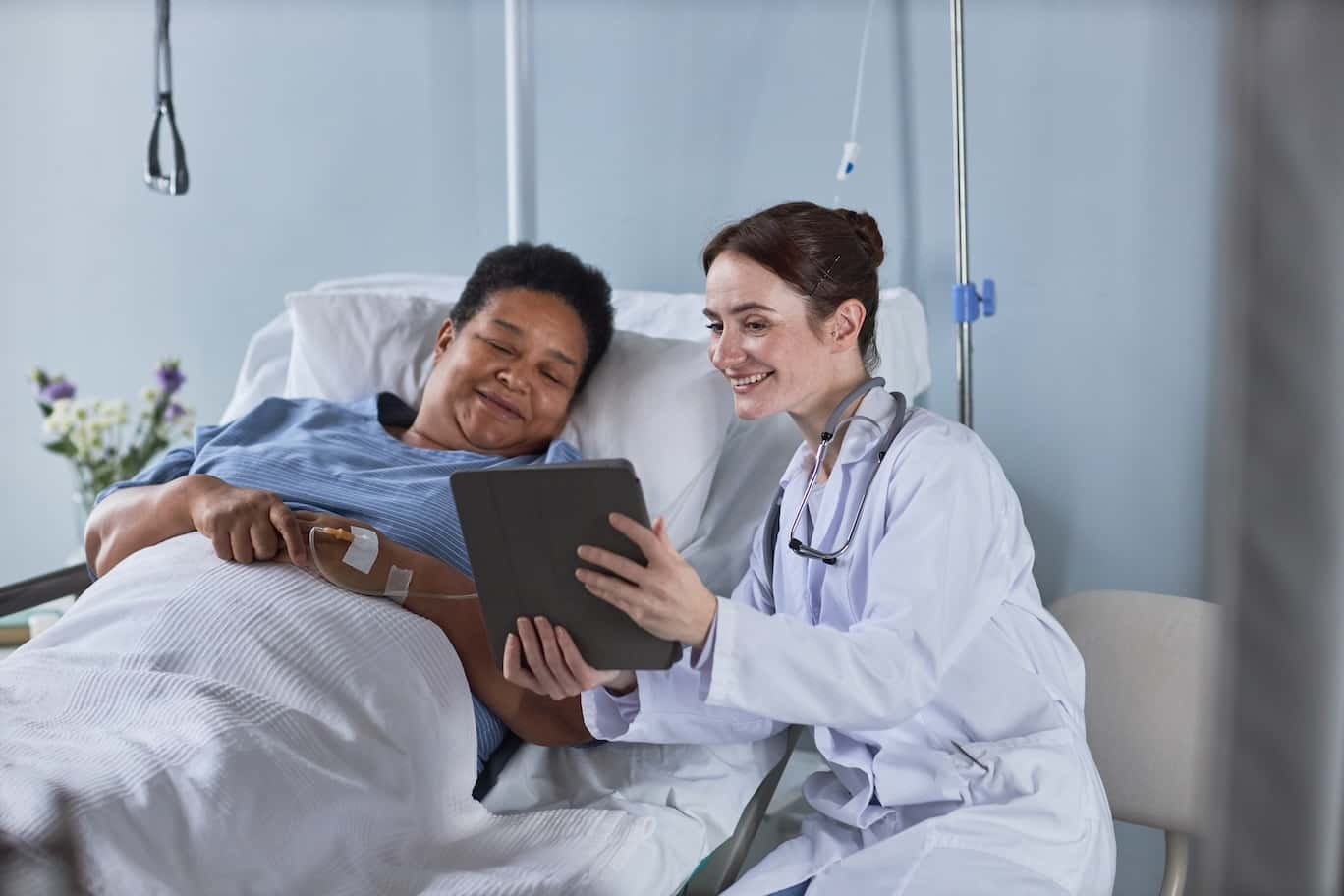 News
Patient Education Gets an AI upgrade
Aaron Patzer
June 29th, 2023
If you've been a patient in the emergency room (ER) or admitted to the hospital, or have helped a loved one through the process, you are probably all too familiar with the old school giant paper packet you receive that is supposed to get you up-to-speed on your condition, the care plan to support your recovery, and ultimately, get you home. After flipping through a few pages (if that), the materials are often quickly discarded, meaning the valuable but hard-to-understand information is headed straight to recycling instead of being thoroughly read and understood as intended.
While patient education is important throughout a hospital visit or stay, it is especially critical when the patient is discharged to continue recovery and prevent readmission. But a recent JAMA study found many patients – 80% – reported receiving no prior instruction upon discharge, increasing the risk of complications resulting in another visit to the hospital.
Video education shows promise when it comes to replacing or reinforcing the information included in that giant paper packet. Recent research found that patients had the best recall of discharge instructions from the ER when given video information (67%), above written (58%) and verbal (47%) information. 
Short 2–5-minute videos are more digestible for patients and caregivers, but currently, it takes time for physicians, nurses, and staff to manually "prescribe" the most appropriate content for patients, resulting in many patients not receiving the education they need. Given staffing shortages, creating a custom playlist may be low on the to-do list. 
These obstacles are exactly what we are looking to solve with our newest offering at Vital – AI-powered video education for emergency departments and hospitals. Using AI, our software reads doctors' and nurses' notes, along with structured orders and procedural codes, to automatically prescribe and prioritize videos for patients. This not only saves clinicians time but also ensures that individuals receive personalized and relevant education tailored to their unique health needs. The videos may change day-to-day as a patient's illness evolves, without clinicians having to do a thing, making it a valuable resource-saver.
We recognize that the journey back to health is rarely taken alone, which is why our AI-personalized education is also available for caregivers to access. We also understand that hospital patients are often in a vulnerable state, which is why we automatically adjust the amount of content shown based on whether a patient's health is improving or declining. It's software kindness, asking patients to do what is vital.
To start, this new feature will be available in the 100+ hospitals (over 20 health systems) nationwide who currently use our ERAdvisor and CareAdvisor solutions, impacting more than 1 million patients and family members annually. At Vital, we are proud to be a patient-first company powered by AI, and we believe that this new offering has the potential to truly transform the way we deliver care to patients. If you're interested in learning more about our approach, please visit VitalER.com or read our press release.
We offer solutions for your emergency department and for the inpatient setting. Want to learn more? View a client reference or schedule a meeting.